Leader Spotlight: Brooke Elia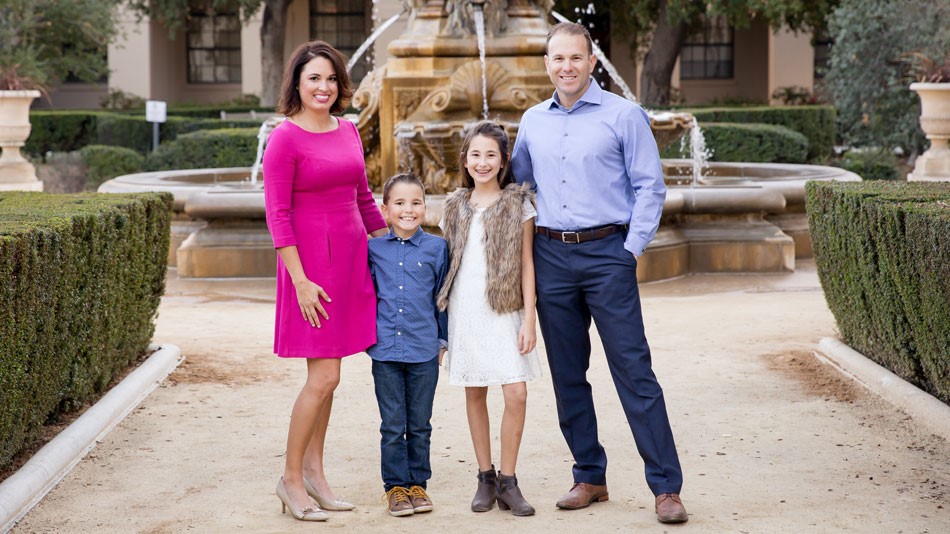 How did you decide to become a doTERRA Wellness Advocate?

I began my doTERRA journey as a "user" and not a "builder," like most who embarked on the journey. As I began using the products in my home, and witnessing our health improve tremendously, I couldn't help but share with my friends and family, which ultimately led me to where I am today.

What is your Why and how does it motivate you?

My Why has evolved over the last couple of years. I began with a goal of being able to pay for my monthly "habit." Once that was accomplished, it grew to paying for my "habit" plus my children's tuition and extracurricular activities. Again, once I met that goal, I had to reevaluate to stay consistent and motivated. Presently, my Why is to obtain financial freedom and time constraint freedom. I would love to be able to pay off my debt, which would free up time I spend running a law office and practicing law. Eventually this would allow me to travel more often, give more freely, and serve whenever or wherever I am led.

What have you found is most effective in sharing doTERRA with others?

Sampling is the key to sharing, inviting, enrolling, educating, and empowering. I often hear from my team that they are not good with "sales." My response–you don't need to be. The oils sell themselves. You just need to be an advocate of the oils and be willing to share samples with anyone and everyone. Absolutely everyone can benefit from some product doTERRA offers, but they just might not know it, and won't until we introduce them. Also, I don't believe sharing samples should stop after an enrollment; we should continue to provide samples as a form of education. It is so important that our customers are continually being educated. Otherwise they won't grow in their use or knowledge of the products, which doesn't serve anyone.

What advice would you give to those who are just starting their new business?

Be consistent and be patient. I am an avid believer in doing the basics (Invite, Present, Enroll, and Support) each and every day. Small actions over time will result in success. It is very important to be consistent throughout your business, but even more so in the beginning. You have to remember that you are creating a pipeline; they aren't built over night, in a month, or even in a year. Trust in the process—I promise it works. Focus on the daily tasks and be consistent. Don't try and reinvent the wheel, remember to duplicate the basics, be patient, and get ready to have your socks knocked off. Before you know it, you will be looking back, in pure amazement that you have arrived. A little progress each day adds up to big results.

What advice would you give others who are striving to reach a certain rank?

Don't give up. The temptation to quit is greatest just before you are about to succeed. Sometimes the plan needs to be evaluated, but the tasks never do. I can't express the importance of doing the basic business actions (Invite, Present, Enroll, and Support). It does not matter what rank you reach—the basics are an inherent part of our business and are the key to your success. Our timing is never perfect, but our dedication and consistency can ensure we will get there.

What do you focus on every day in your business?

The fortune is in the follow up. Every day, I make sure I am following up. This can be with a prospect, someone I have sampled, a new customer, sharing new products, or a loyal customer, extending customer service. We never stop following up. It is the core of any successful business. I like to create a list at the beginning of each week, and then carry it with me and check off as I go. "Diligent follow-up and follow-through will set you apart from the crowd and communicate excellence." –John Maxwell

What obstacles have you had to overcome to get your business where it is?

My biggest obstacle was learning to match my expectations with my leaders' commitment levels. I am naturally goal oriented. When I decide to do something, I am all in. I quickly learned not everyone has the same goals, work ethic, or drive. It's easy to fall in love with the potential of others, but it will not serve you or your business. It took me some time to readjust my expectations and to have clarifying conversations with each builder about their commitment level, goals, and execution plan. I recently read that leaders must be both capable and committed. Most people are capable, but very few are committed. It's important to understand and accept that not everyone will work as fast as you would like them to, and that is completely ok. It's when we get hung up on what others aren't doing that our business suffers. Work with those who come to you, who are doing the business actions every day, and keep moving forward.

What is something that you feel keeps people from reaching their definition of success?

I believe commitment keeps people from reaching their goals. Commitment means staying loyal to what you said you were going to do, long after the mood you said it in has left. Being an entrepreneur is not easy—if it were, everyone would do it. Those who are successful are committed on the good days and the bad days. They keep moving forward when they go teach a class and no one shows, or when they have reached out seven times to a prospect and are still turned down, or when a potential builder decides not to build. Commitment is the key to success; it won't always be easy, but it will absolutely be worth it.

How do you handle rejection, especially from someone who seemed promising?

One of the hardest lessons I have learned is not to fall in love with others' potential. Sometimes we can see greatness in others when they can't see it in themselves. This often leads to us feeling defeated and rejected. Don't give up on these people. Continue to motivate, encourage, and inspire them, but adjust your expectations. It will save you a lot of heartache. I was never a fan of "crucial conversations." Building a doTERRA business has given me a lot more experience than I was hoping for in this area, but now I feel much more secure about the direction of my business. It's important to get comfortable having uncomfortable conversations. Having clear expectations for yourself and your builder will make growing together much more enjoyable.

In terms of customers, I often tell my team "go for no," and don't attach yourself to the outcome. A person's decision to buy or not buy rarely has anything to do with us. It's a personal decision, made for a variety of reasons we may never know. However, with that said, I encourage questions. Ask a lot questions! Sometimes the reason for a "no" can be a fear, a misunderstanding, or a concern. If we can discern the reason, we may be able to remedy it. Also, a "no" doesn't automatically mean "no, not ever." Don't give up, don't throw the towel in, and don't take it personally. Keep moving forward, keep them on your list, and keep serving.
How would you rate this post?